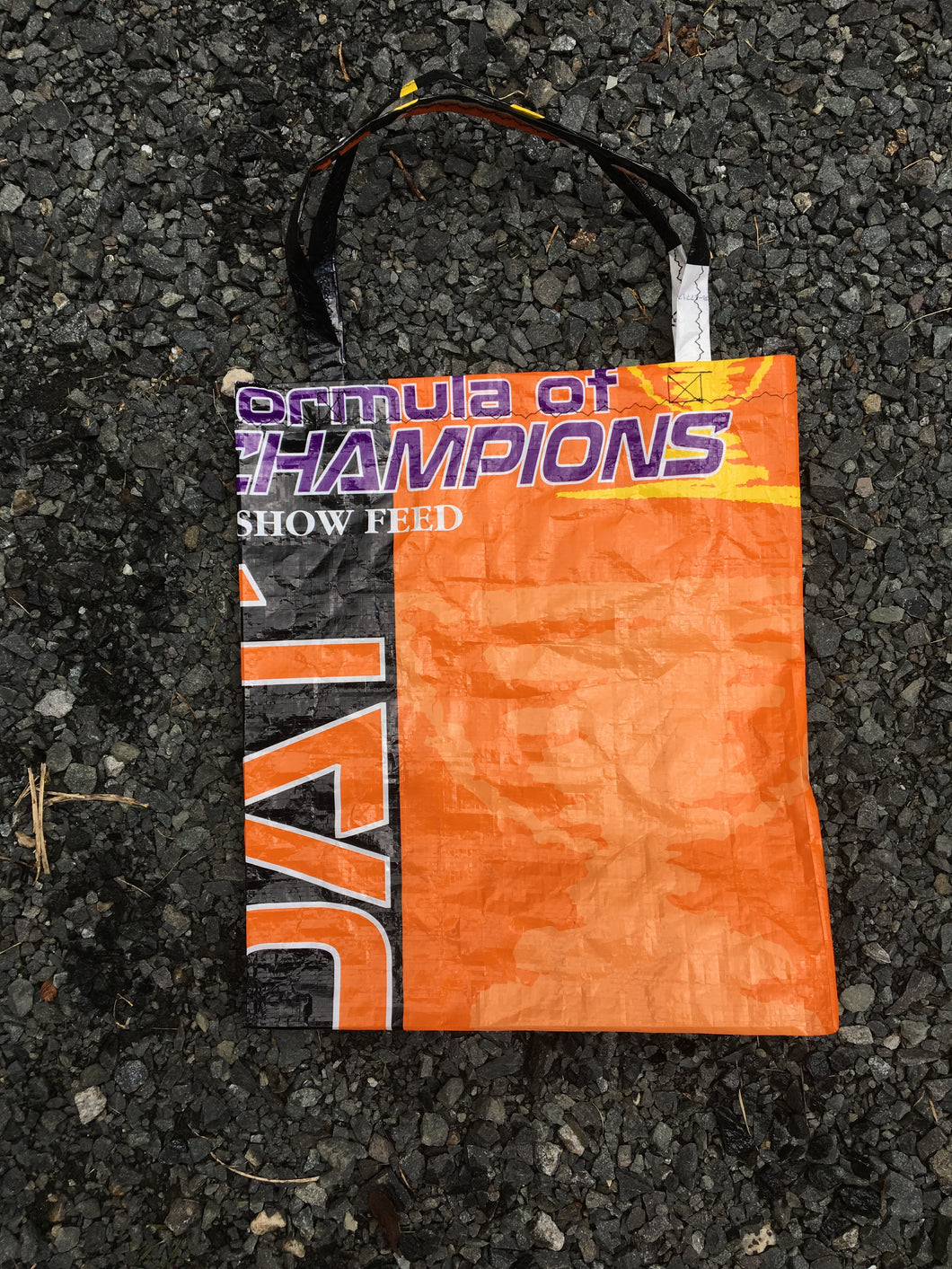 Formula of Champions Goat Feed Bag Tote
Regular price $10.00 $5.00 Sale
Only fitting that this Goat bag says "formula of champions on it".  
Purchasing an upcycled grain bag tote not only helps support two small businesses, but also helps local farms recycle their grain bags into something useful rather than having them end up in a landfill.
These grain bags are designed to hold 50lbs of grain and are not only beautiful and well crafted, but durable as well!